Copperknob Android App
CopperKnob is an App which allows you to browse over 90,000 linedance stepsheets from the CopperKnob website.

Stepsheets can be saved locally to allow for use when there is no internet connection available, with facilities to search for sheets based on the Title, Choreographer, Music or Any Category.
Lists of the CopperKnob websites most recent and most popular linedances are provided along with Music, Demo and Tutorial videos for each stepsheet.Note: CopperKnob requires internet access to connect and view the live stepsheet archive.
Android Screenshots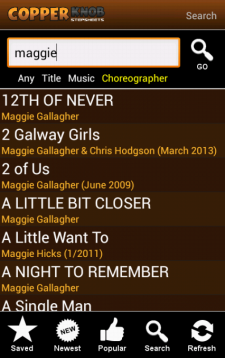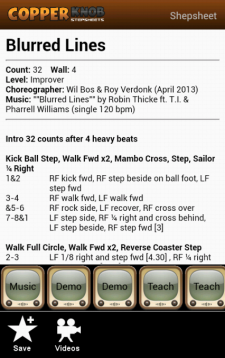 25 Jun 2013